Order the Battlezoo Bestiary TODAY!
The Battlezoo Bestiary is the long-awaited effort of the 2020 RPG Superstar contest and you can order your copy TODAY!
Join the RFC Discord Channel for Contest Feedback!
The Roll For Combat Discord Channel is a fantastic community and will help you fine-tune your monster before you submit it to the contest! Join today!
Latest episodes from the Roll For Combat Podcast
Mirror Mirror
After public voting, judging the finalists, and carefully reviewing all of the Top 137 monsters, we are proud to declare the Grand Prize winner of the RPG Superstar 2021 contest presented by Roll For Combat!
The Grand Prize Winner is the Chiralus by Kalen Herrmann-Mowling! With so many amazing monsters, the competitors really stepped it up this year. Still, the winner was a truly strange and unusual creature, a two-dimensional entity from a bizarre mirror world representing the missing reflections of monsters that don't usually have a reflection, like vampires, as you can see in the image!
Of course, there are 136 other winners as well, each with their own unique twist making them truly unusual and innovative! Make sure to check out all of the winning entries in the RPG Superstar 2021 Winners Section to see for yourself! We also have many winners who won for multiple monsters, including our Grand Prize winner, who also had a Gold and Silver monster. Congratulations to anyone who won with two or even all three monsters!
What's next for RPG Superstar Strange and Unusual? Just like last year, which will feature all of the winning entries, expanded entries with families for the Grand Prize and Platinum Prize monsters, more monster part imbued properties to expand the monster parts system, and more!
I'll be working to develop Battlezoo Bestiary Strange and Unusual to ensure that it's a top-quality book and something you can use in your games for years to come. Using the skills I learned from designing Pathfinder Second Edition's monsters from the ground up and working on Pathfinder Bestiaries, I expect this book to be our best one yet. Expect to hear more from us later this year, after we finish with Battlezoo Ancestries Dragons and Jewel of the Indigo Isles. Of course, we'll keep you updated during the development process with all sorts of sneak previews, including pictures of the final monsters, additional monster entries, and other surprises.
The site will continue to exist, so you can make and share as many monsters as you wish. Plus, we're working on the RPG Superstar 2022 contest! Make sure to follow Roll For Combat on Twitter, Facebook, and Discord to keep up on the latest status of next year's contest. We expect to launch RPG Superstar 2022 much sooner than you might think, and it will have its own new secret theme, to be revealed later this year!
Again, congratulations to all of this year's winners. Stay tuned for more contests, prizes, and surprises; I can't wait to tell you more about some of the mystery projects we have in store for you!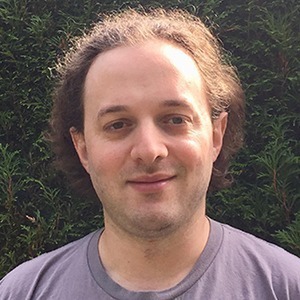 Mark Seifter
RPG Superstar Head Judge, Roll for Combat Director of Game Design
RPG Superstar 2021 has ended, but look for RPG Superstar 2022 later this year!